Nico Nico Event Purchase Guide
Once you have created a Nico Nico user account and purchased the necessary points
you can proceed to purchasing VTJ 4th!

Step 1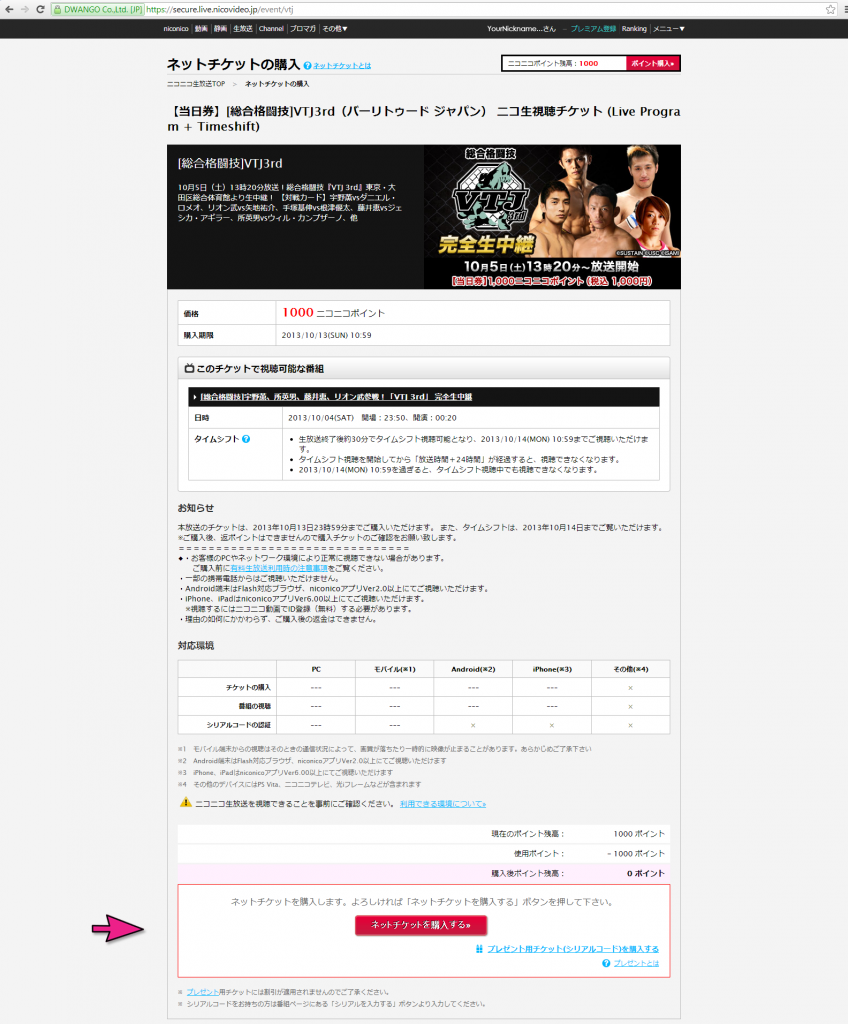 Go to https://secure.live.nicovideo.jp/event/vtj/
Click the red button towards the bottom of the page to purchase the event.

Step 2
You have successfully purchased VTJ 4th!
Items of note from Step 2
The event will be available for viewing or purchase, on demand, until March 3rd 11:59 pm Japan Standard Time (please take account for the time difference)
There is currently a mistake on the event start time and we will be getting clarification from Nico Nico and post here on valetudojapan.com.
Step 3
Go to http://sp.live.nicovideo.jp/gate/lv168522676/ And join us ringside!