Nico Nico Purchase Points Guide
This guide will help Verified by Visa® and MasterCard® SecureCode™ card users purchase the necessary amount of points (1000pts for ¥1000) to buy VTJ 3rd.
Step 1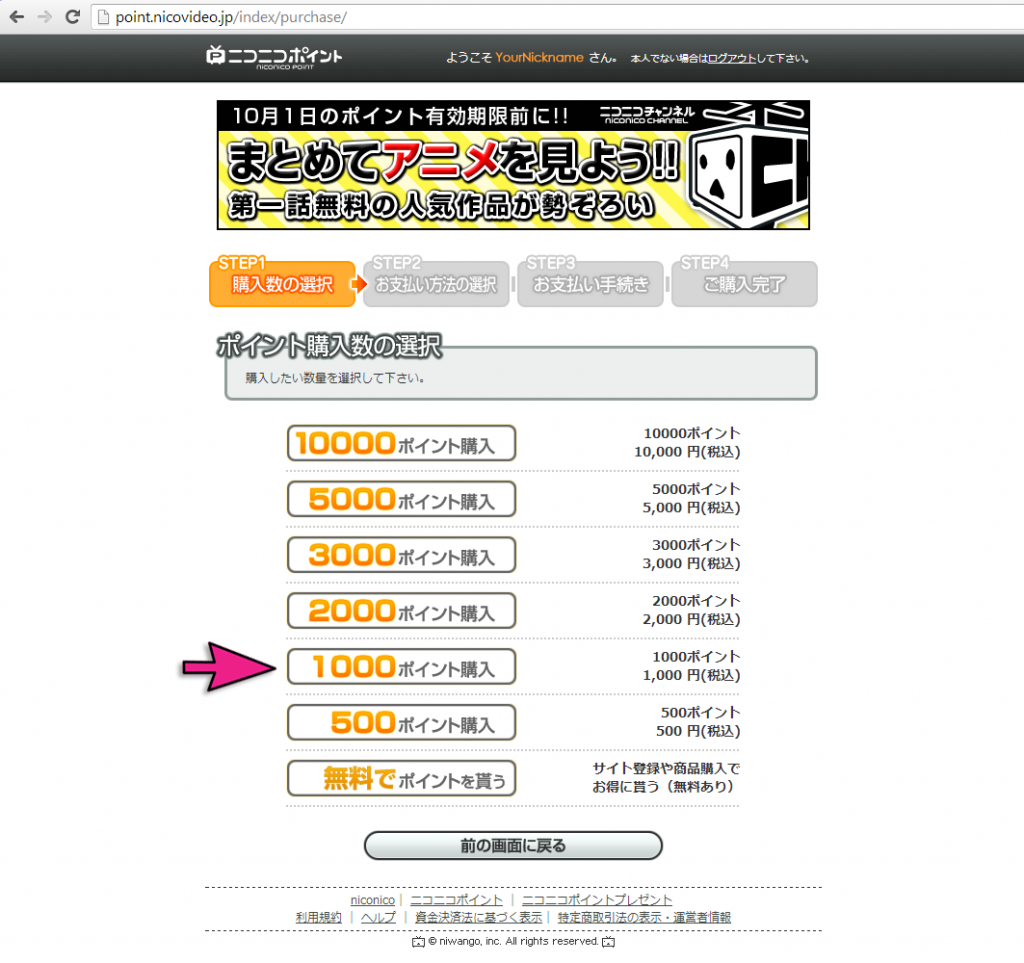 Be sure that you are logged into your Nico Nico account
Go to http://point.nicovideo.jp/index/purchase
Select 1000 points

Step 2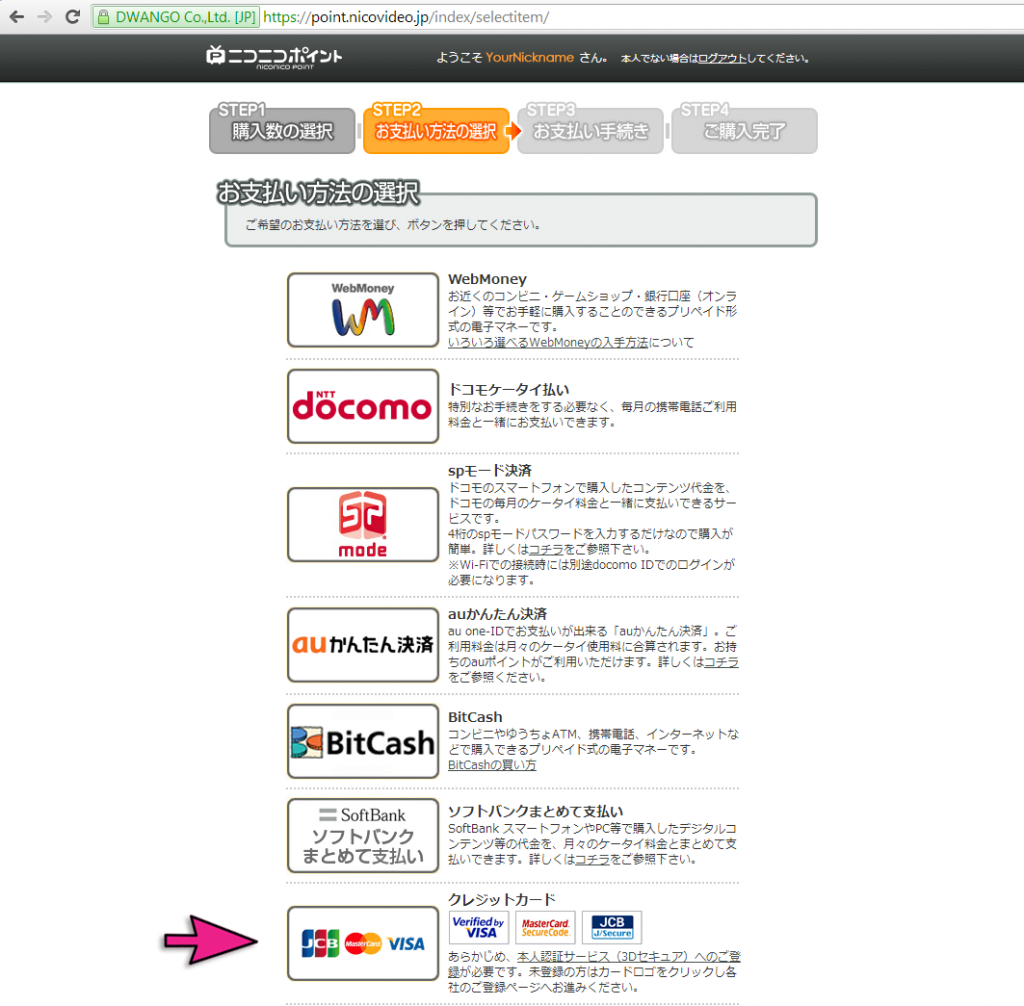 You should now be on NicoNico's payment methods selection page
Select クレジットカード the Verified by Visa®, MasterCard® SecureCode™ and JCB J/Secure button
Step 3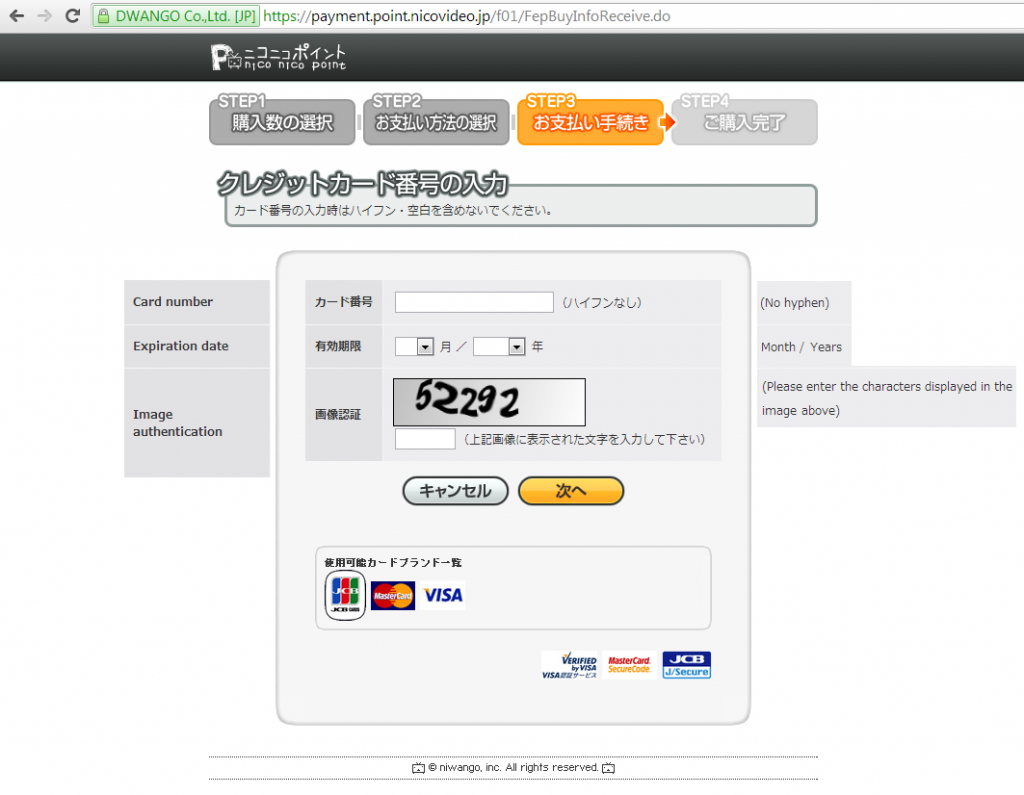 Enter in you Payment Details and Captcha and press the orange button (next) to continue on to the next step.
Step 4
You should now be on a confirm your purchase page. Press the orange button (next) to confirm your purchase.
Step 5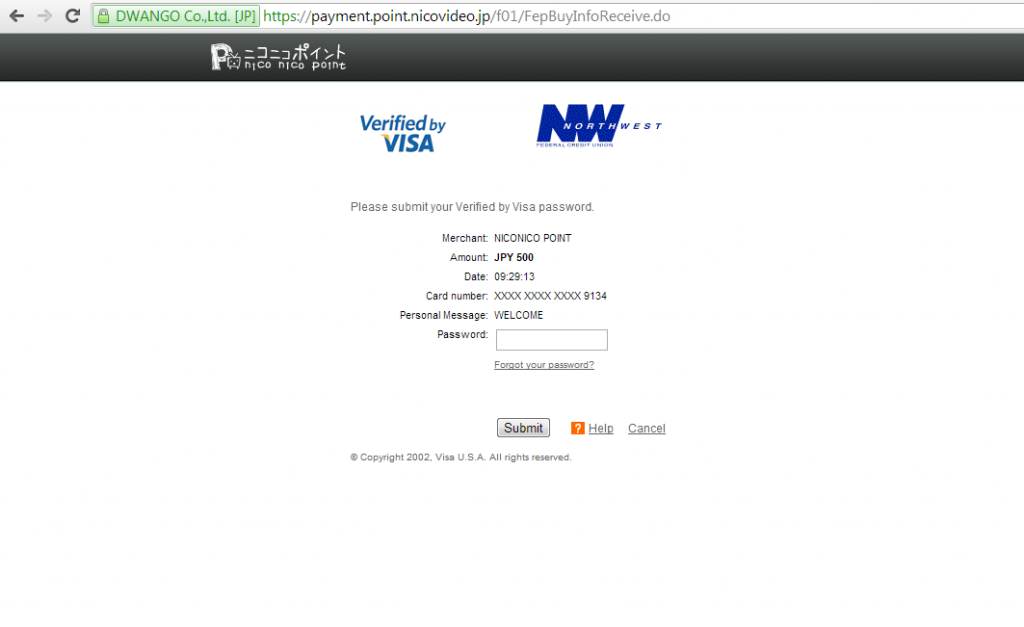 After submitting your payment information you will be taken to a Verified by Visa® or MasterCard® SecureCode™ screen
SUCCESS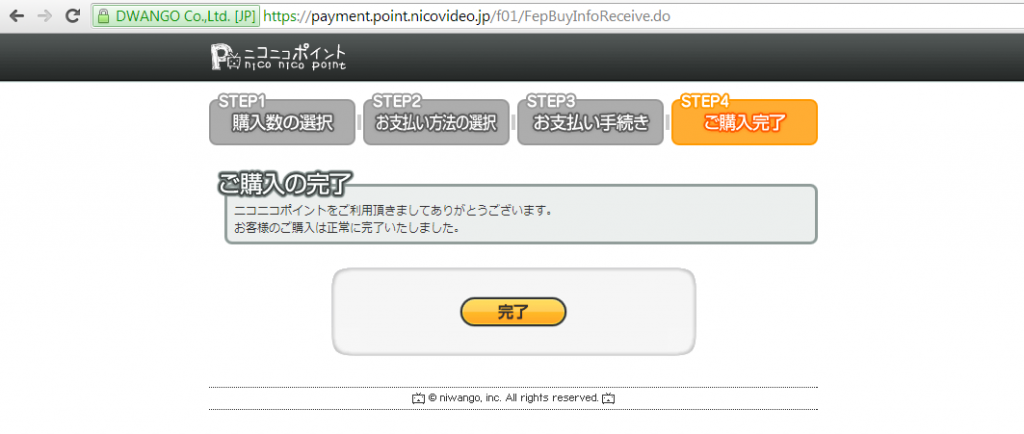 Congratulations you have successfully purchased 1000 NicoNico points and are now ready to purchase VTJ 3rd!