Nico Nico Account Creation Guide
In order to purchase VTJ 3rd from Nico Nico you will need to create an account.

Step 1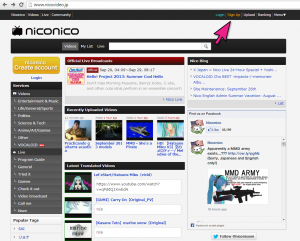 Go to http://www.nicovideo.jp/
Click the Sign Up button found at the top right corner of nicovideo.jp's homepage

Step 2
You should now be on NicoNico's New Member registration page
Enter your email address and press the proceed button
Step 3

After hitting the proceed button you should get a notice to check your email.
Step 4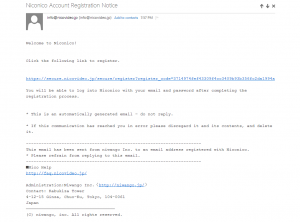 Click the link in your email to verify your registration
Step 5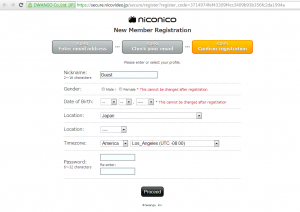 After verifying your email address you should be able to complete
your account registration
SUCCESS

You have successfully created an account with NicoNico you are now ready to purchase points!