25 Sep /

Kengo Ura vs Koshi Matsumoto added to VTJ 3rd!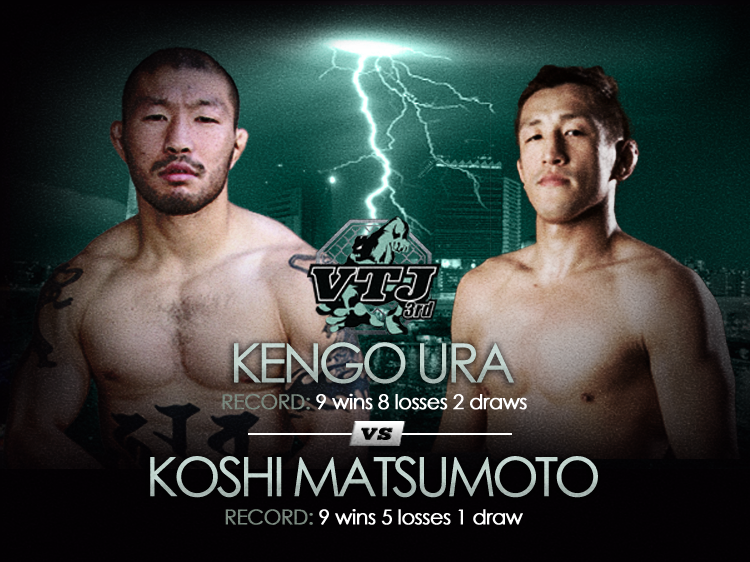 As the date fast approaches for the upcoming Vale Tudo Japan 3rd event, the stacked card gets another bout added as Kengo Ura is set to take on Koshi Matsumoto. These two veterans will clash at 155 pounds on Saturday, October 5th in Tokyo, Japan.
Ura is a long time Pancrase veteran who also fought in the WEC. Ura brings an excited background to the cage with an over 75% finish rate in his wins.
Matsumoto comes from deep history with Shooto as he makes his third appearance inside the cage in 2013. He is a submission specialist with 5 out of his 9 wins coming via submission.
Vale Tudo Japan 3rd will take place on Saturday, October 5th at the Ota City General Gymnasium in Ota, Toyko, Japan. In the main event, long time women's MMA pioneer Megumi Fujii will be making a final stand in her retirement bout against Bellator veteran, Jessica Aguilar.
Click here to see the rest of the lineup